Revolutionary New Software Deploys SMTP Servers With A Few Clicks...
"Discover the Simple 3-Step System That Deploys SMTP Servers In Under 10 Minutes!"
Deploy SMTP Servers In Under 10 Minutes...
Installs MTA, Interspire, Mailwizz or Mumara
Easy To Follow Instructions & Video Tutorials Provided...
Install As Many Servers As You Want...
Ok, So, What EXACTLY Does AutoPMTA Do?
Installs Mailing Application With PowerMTA
Following simple on-screen instructions the revolutionary software can install Interspire, Mailwizz, Mumara & PowerMTA
Email server technicians charges hundreds to setup just one server, you can setup unlimited servers for just one cost
Support For When You Need It
Supplied with AutoPMTA is a written manual, video demonstration and you get my personal skype ID
Start Setting UP SMTP Servers Like The PROs...
The Money is in The List BLAH BLAH BLAH... It is if You're Paying Hundreds to Aweber or Have an SMTP Server
Have you ever browsed the front page of google for powerMTA server installation's, or searched fiverr for someone to setup your server to send emails?
I BET YOU HAVE AND DID YOU NOTICE THE COST?
If you have you would have noticed that the majority of providers out there charge you upwards of $500 per SMTP server setup. Now if you're only wanting one server setup this might sound good BUT IT'S NOT.

If you only have one server and something goes wrong like you're IP's get blacklisted or you're server gets shut down YOU'RE SCREWED!

But if you had a software that could deploy servers in under 10 minutes What Would That Mean To You?
CHA-CHING CHA-CHING
That's right minor to no downtime so no loss of income and a software you can depend on.
Check Out Some Of The Cool Features
Installs PowerMTA Only
You can install PowerMTA Only and use the SMTP credentials supplied on your external mailing application.
Interspire & PowerMTA
After answering a few simple questions the software will automatically install interspire & PowerMTA.
Mailwizz & PowerMTA
If your not fond of interspire the software can also install Mailwizz with PowerMTA.
Mumara & PowerMTA
Don't fancy Interspire or Mailwizz? the software can also install Mumara & PowerMTA combined.
Live Person Support
I'm not a computer and neither is my team of support agents, everytime you need some help you will be talking to a real person.
Automatic IP Warmup
PowerMTA comes with the ability to warm-up cold IP's automatically, this comes as standard.
Newbie Suitable
You get a fully setup email server capable of sending hundreds of thousands emails a day by answering a few simple questions.
Deployed in Under 10 Minutes
SMTP servers are automatically installed in under 10 minutes with all proper authentication like SPF, DKIM, DMARC, RDNS & HELO/ELHO.
Check Out This LIVE Demo and See Just How It Works...
Fancy Mumara? AutoPMTA can install that too...
Secure Your Unfair Advantage And Finally Get The Results You Deserve...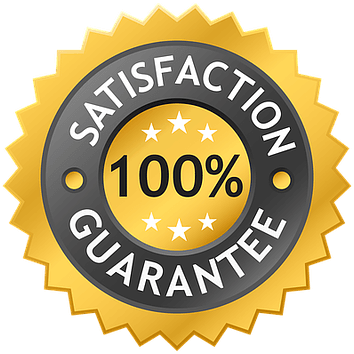 Try AutoPMTA You Wont Be Disappinted
The AutoPMTA software is so easy to use and deploy SMTP servers you won't be disappointed, if you are and we can't help with your problem we will give you a refund with no questions asked within 30 days of your purchase date.
Now, It's Your Turn - Get Started Now...
Order Your Copy Now For Just

$2997

$1997 One Time Payment
This is a Limited Time Offer and May be Removed Soon...
Includes Unlimited Updates For 1 Year, Support and Unlimited Installs
Frequently Asked Questions
In order to get started using the AutoPMTA software you will need a SSH console like PUTTY or Bitvize, then you just answer a view SIMPLE questions and away it goes installing everything that's needed to send out emails.
Do You Recommend Any Servers?
Yes we do, we work closely with a few server providers and these can be given on request.
Unlimited Server License Whats This About?
With the unlimited server license you can install as many servers as you like, even install servers for other's, the only thing you can't do is resell the AutoPMTA tool. We have a 50% commission affiliate program if you want to do that.
Do You Offer Full Training?
Yes!! There's a training manual, training video and you also get my personal skype ID.
© 2018 & Beyond - AutoPMTA.com - All Rights Reserved